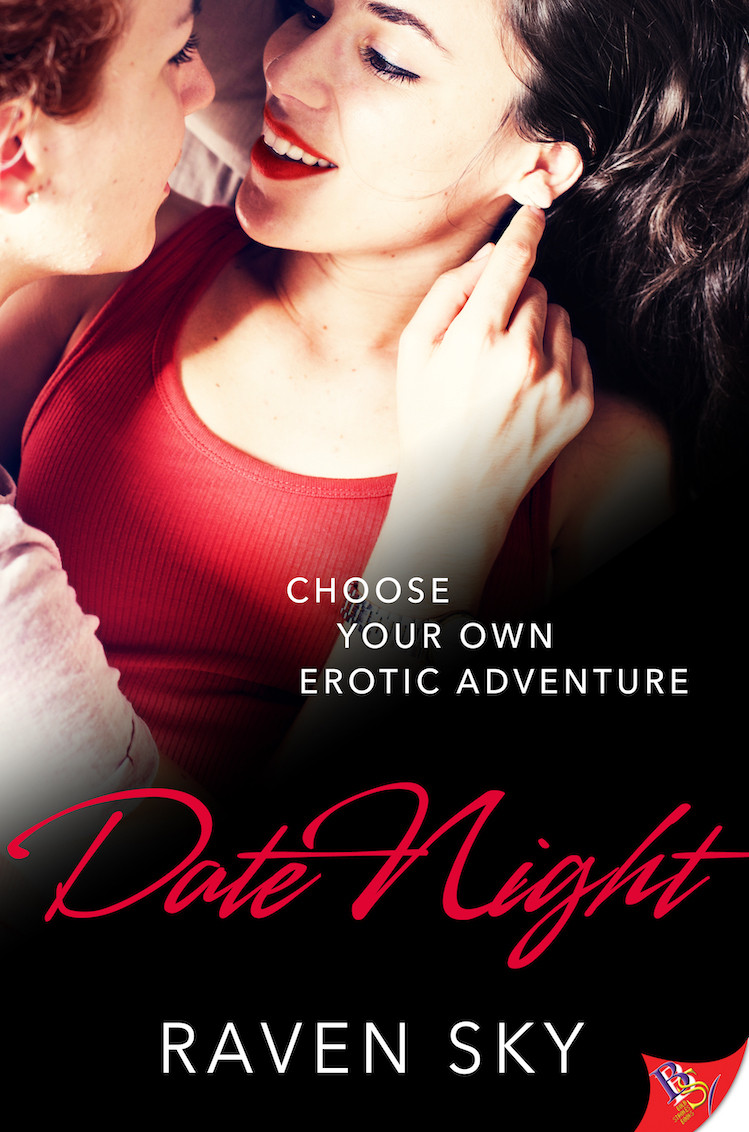 By Raven Sky
International Setting
KindleUnlimited
Actors/Artists
Quinn, a stylish artsy photographer, and Riley, a passionate redheaded veterinarian, are celebrating their one-year anniversary. Such an important milestone is bound to result in some extraordinary sexual adventures, but precisely how extraordinary is up to you.
Quinn and Riley start off their date night in a sensually stimulating dine-in-the-dark restaurant. One of the women will make a bold suggestion. Will Quinn suggest that Riley wear a remote-controlled vibrator while they sing karaoke at a piano bar? Or will Riley suggest that they check out the women-only night at a local sex club?
From there, the intimate escapades just get more intriguing, as you, the reader, get to choose how these two show their desire for each other on their special night. Whether you prefer your sex scenes to be sweet, steamy, or intense, you can try it all, knowing that whichever path you choose, the erotic adventure is certain to be hot, loving, upbeat, and sometimes even humorous.
Read more